These Books Will Help You with Your Writing
If you're a writer, you're a reader. And if not, make sure to follow our Instagram/Twitter for some queer book recommendations. But anyway, no one was born and immediately had the knowledge on how to write a story. You learned structure, characters, grammar, and literally everything else, from somewhere. Even if you consider yourself a professional, it never hurts to learn more and expand your knowledge on something you're passionate about.
Have you finished writing your story but feel unsatisfied or that a chunk is missing? Are you halfway through the novel and you're stuck on where to go next? Maybe you haven't even started writing because you're overwhelmed by the mere idea of starting a project this big.
Below is a list of some books I picked off my shelf that I have read to help me become a better writer. Some of these books are screenwriting focused and others and novel focused. But it doesn't matter which one you pick up, because they all revolve around story, characters, and emotion. Keep in mind, there is also a huge inventory of other writing resource books out in the world. Do your own research. Find a book that resonates with you. This is just a good place to start.
Without further ado, enjoy the selection I've picked out. Take all advice with a grain of salt, because writing is fluid. There is no solid structure that you must follow to be considered a writer or to make your story a story. Read, enhance your knowledge, and write a story you are proud of!
(Books are in absolutely no particular order)
Save the Cat!
by Blake Snyder
https://www.amazon.com/Save-Last-Book-Screenwriting-Youll/dp/1932907009/ref=sr_1_1?dchild=1&keywords=save+the+cat&qid=1619737543&sr=8-1
- Screenwriting book but lots of information that can be helpful to any writer
- 10 genres that any story ever written can be categorized by
- Mastering the Beats
- Breaks down the story in some movies
Writing Your Novel from Start to Finish: A Guidebook for the Journey
by Joseph Bates
https://www.amazon.com/Writing-Your-Novel-Start-Finish/dp/1599639211/ref=sr_1_1?dchild=1&keywords=writing+your+novel+from+start+to+finish&qid=1619737613&sr=8-1
- Techniques to break down the elements of the novel
- Finding your voice and the role of theme
- 27 interactive worksheets that help elevate your writing
- Pushes you to finish your novel no matter what stage you're in
Mastering Suspense, Structure, and Plot: How to Write Gripping Stories That Keep Readers on the Edge of Their Seats
by Jane K. Cleland
https://www.amazon.com/Mastering-Suspense-Structure-Plot-Gripping/dp/159963967X/ref=sr_1_1?crid=12FZHL2U8P7C9&dchild=1&keywords=mastering+suspense+structure+and+plot+by+jane+cleland&qid=1619737849&sprefix=mastering+suspen%2Caps%2C164&sr=8-1
- NOT just for Thrillers. Suspense is found in any genre that creates emotional tension that keeps readers on the edge of their seats
- 13 techniques to construct an effective plot and structure for your story
- Plotting Road Map to add elements of suspense like twists, reversals, and moments of danger
- Helps improve descriptions, character development, and sentence structure
Writing Without Rules: How to Write & Sell a Novel Without Guidelines, Experts, or (Occasionally) Pants
by Jeff Somers
https://www.amazon.com/Writing-Without-Rules-Guidelines-Occasionally-ebook/dp/B07FR5CKNY/ref=sr_1_1?dchild=1&keywords=writing+without+rules&qid=1619738075&sr=8-1
- Ideas/Inspiration is everywhere. Learn how to tap into sources via a variety of approaches
- Craft aspects to work on such as characters and dialogue
- Effective ways to get published whether it's traditional or self publishing
- Book is for plotters, pantsers, and everyone in between
- Learn to build a writing career
The Three Wells of Screenwriting: Discover your deep sources of Inspiration
by Matthew Kalil
https://www.amazon.com/Three-Wells-Screenwriting-Discover-Inspiration/dp/1615932860/ref=sr_1_1?crid=1NB4E1VATCU5&dchild=1&keywords=three+wells+of+screenwriting&qid=1619738338&sprefix=three+wells+of%2Caps%2C159&sr=8-1
- Discover the hidden wells of endless creativity and use them for your writing
- Find out where inspiration comes from and how to tap into it
- Make your ideas, characters, and adventures original
Creative Writing - From Think To Ink
by Simeon Lindstrom
https://www.amazon.com/Creative-Writing-Unleash-Discover-Prompts/dp/1518714900/ref=tmm_pap_swatch_0?_encoding=UTF8&qid=1619738481&sr=8-1
- Beat writers block without 1000 writing prompts
- What it takes to be a writer
- Writing strategies that work
- How to defeat writers block
Writing With Emotion, Tension, and Conflict
by Cheryl St.John
https://www.amazon.com/Writing-Emotion-Tension-Conflict-Techniques-ebook/dp/B00G8OIFYU/ref=sr_1_1?crid=3VM4IHHD5OME6&dchild=1&keywords=writing+with+emotion+tension+and+conflict&qid=1619738656&sprefix=writing+with+emotion%2Caps%2C177&sr=8-1
- Learn how to layer emotional moments and deep connections to create a tapestry filled with conflict, pathos, and genuine feeling
- Find out what makes readers "tick" and what elicit the strongest emotional responses
- Write believable, emotional scenes and dialogue
- How to carefully craft a story to make your readers come back for more
Start Writing Your Book Today
https://www.amazon.com/Start-Writing-Today-Step-Step/dp/0996933115/ref=sr_1_1?crid=5X805D6DO00Q&dchild=1&keywords=start+writing+your+book+today&qid=1619738993&sprefix=start+writing+your+%2Caps%2C186&sr=8-1
- Where to start to write a book
- Writing routines that help you write easily and productively
- Develop a timeline so that you actually finish your book
- Writing the novel and then getting beta readers
The Anatomy of Story
by John Truby
https://www.amazon.com/Anatomy-Story-Becoming-Master-Storyteller/dp/0865479933/ref=sr_1_1?crid=1FPPR3UNQUXP5&dchild=1&keywords=the+anatomy+of+story&qid=1619739334&sprefix=the+ana%2Caps%2C182&sr=8-1
- The infamous 22 steps to tell any story
- Draws on a broad range of concepts and archetypes from philosophy and mythology
- Basic fundamental story structure
- Covers all aspects of what goes into a story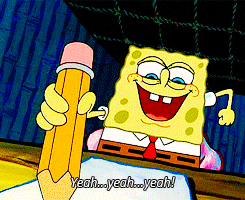 AND THAT'S IT!
Although these are only 9 books and there is a world full of them, these are a great place to start. I'm sure one piece of advice in one of these books can help you immensely no matter what stage of the writing process you're in.
With your newly found knowledge, start/continue/publish that story! You are prepared and you can do it.
Do you have some writing resource books of your own? Let us know about them!